The Best New AI Products
Get a recap of new AI tools every week: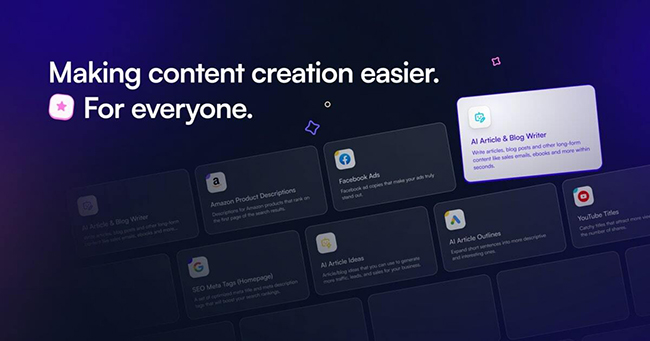 Writesonic
With WriteSonic's AI writing tools you can create content for websites, blogs, advertisements, emails and websites up to 10x faster. The SEO-optimized content is completely original and plagiarism-free.
With the paraphrasing tool you can put your ideas into their most concise and understandable form, while the Text Expander will help you to flesh out your ideas into longer form content. Link any article to WriteSonic for an instant summary of the key points to save hours of work while you still get the major takeaways. Put an end to writer's block with the Idea Generator so that you always know which direction to head next.
The Details