The Best New AI Products
Get a recap of new AI tools every week: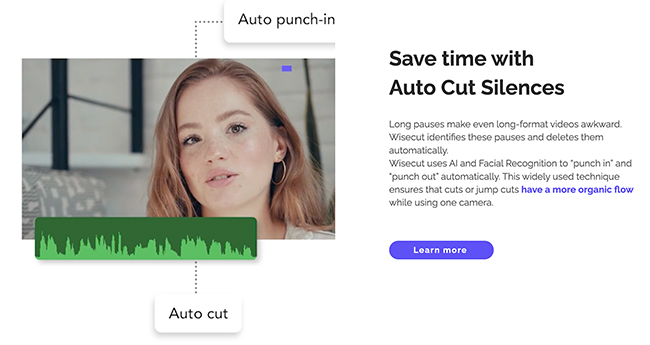 Wisecut
Wisecut's AI based software automates video editing. Cutting videos to length, adding music, subtitles, reframing and facial recognition are some of the features that Wisecut offers to help you transform your videos into digestible and engaging content. Automatically remove silences from long-form videos to give interviews a more organic flow while the facial recognition feature will "punch in" and "punch out" at appropriate times for effect.
Wisecut can tailor background music to fit the style and tone of your video so you'll never have to spend time searching for the right song again. By automating all of these features, Wisecut puts the time back in your hands to direct the overall creative flow of your content without having to compromise on vision.
The Details