The Best New AI Products
Get a recap of new AI tools every week: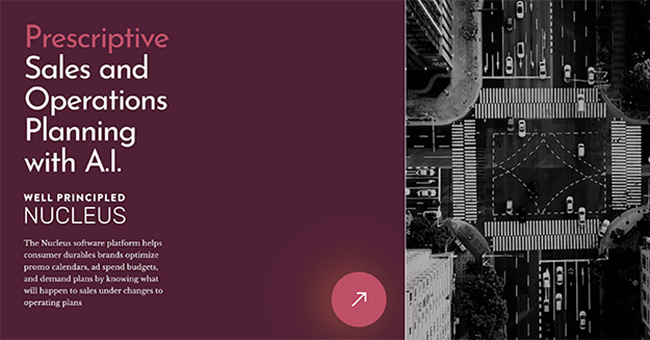 Well Principled
Well Principled's Nucleus software platform optimizes the orchestration of promo calendars, ad spend budgets and demand plans for consumer durables brands like Bissell, Indian Motorcycles, Keurig Dr. Pepper and more. The collaborative workflow software helps teams to understand the impact on sales caused by changes in operation, helping product teams to increase margins, media teams to increase ROAS and demand teams to increase accuracy.
Well Principled can automatically isolate customer responses to price changes, accounting for concurrent factors, and produce a profit maximizing promo calendar from the data. For ad spend, WP can measure customer response for optimization purposes. Demand models will get down to the real drivers of your business, filtering out effects of seasonality and down to individual ad tactic effects.
The Details