The Best New AI Products
Get a recap of new AI tools every week: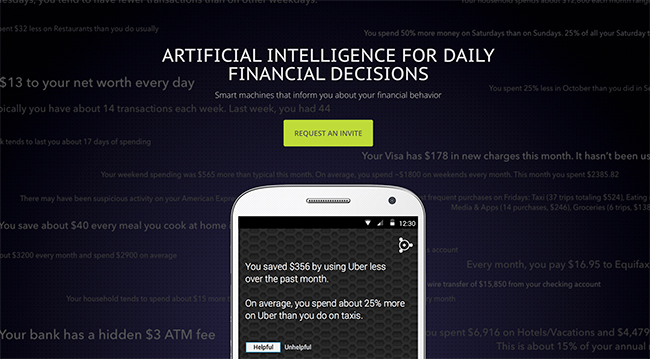 Wallet
Wallet.AI is the solution for individuals looking to make better financial decisions. The intelligent engines behind Wallet.AI analyze millions of pieces of data to give you valuable insights into your spending and saving habits that will lead to better decision-making. Set your financial goals and Wallet will track your spending to give you tips that will help you to better meet those goals.
Daily transactions aggregate into large sums of money over time and making wise decisions about each of those interactions makes the difference in the long-run. Give your day-to-day financial decisions the wisdom of Wallet.AI so you can improve your financial habits.
The Details