The Best New AI Products
Get a recap of new AI tools every week: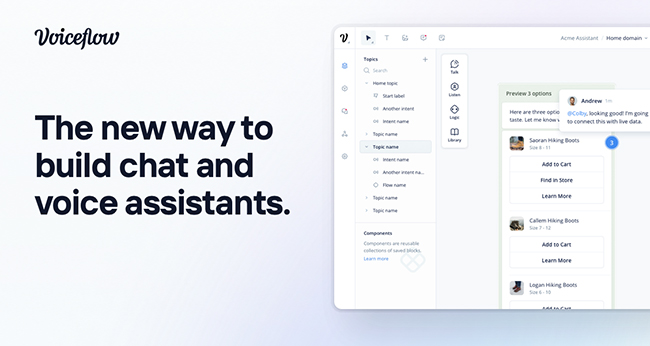 Voiceflow
Companies looking to help manage their customer support workload can use Voiceflow to create custom chat and voice assistants. Companies like McDonald's to Amazon are using Voiceflow within their teams as a collaborative tool for the design, development and integration of conversational channels which can be attached to different products.
By putting the tools for design, prototyping, testing, launching and analytics all on the same platform, Voiceflow simplifies your workflow and integrates seamlessly into your day-to-day. Consolidating your team's creative process, Voiceflow helps to eliminate functional silos and redundancy resulting in a more efficient process that everyone can contribute to.
The Details