The Best New AI Products
Get a recap of new AI tools every week: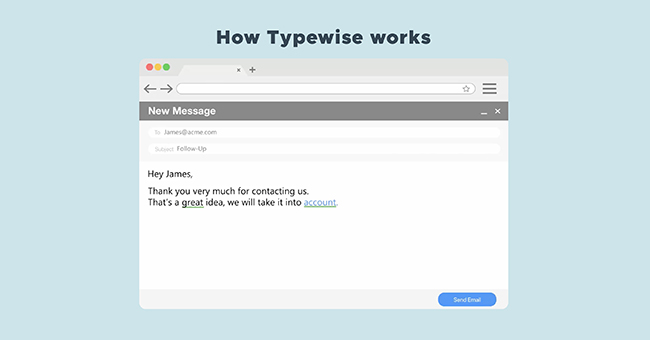 TypeWise
With Typewise you can add text prediction and autocorrect software powered by AI to your software of platform using their API. In just minutes you can give your users a handy tool for spelling and grammar correction that also provides real-time sentence prediction in over 40 languages. Typewise guarantees elimination of 97% of typos, and automatic language detection for its supported languages.
Typewise API can be integrated into any kind of application quickly and easily through direct connection or the RapidAPI SDK. Connecting your service with Typewise is an easy way to boost your customer's efficiency and productivity.
The Details