The Best New AI Products
Get a recap of new AI tools every week: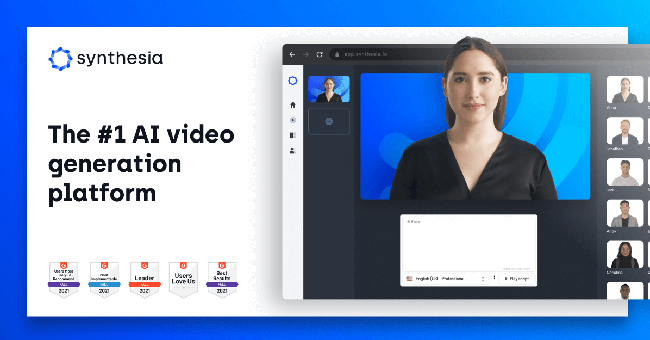 Synthesia
Synthesia is the top rated AI video creation platform, creating videos from plain text in just minutes in 65 different languages. Companies like Nike, Google and BBC are using Synthesia to save time and budget by doing away with costly traditional video creation. Synthesia eliminates the need to orchestrate and collaborate expensive third parties, actors, equipment and editing in exchange for a quick and easy, web-accessible software solution.
You'll need no prior knowledge of video editing to get started with Synthesia, simply choose from over 70 diverse AI avatars and turn your text into professional voiceovers synced to video footage quickly, consistently and scaled to meet your needs.
The Details