The Best New AI Products
Get a recap of new AI tools every week: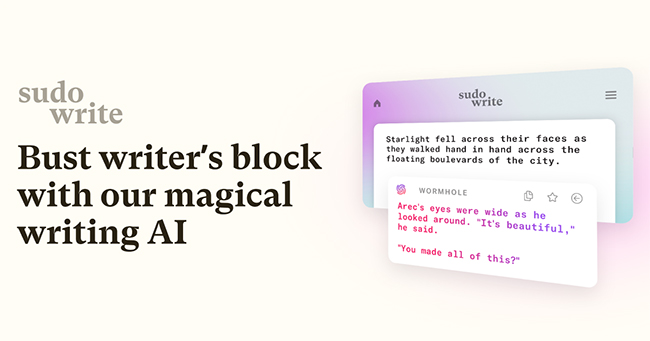 Sudowrite
Sudowrite wants you to fall in love with writing all over again with its writing AI tool designed to make the process easy and elevate your ideas to greater heights. Its brainstorm tool will help you generate countless ideas from basic prompts so that you never get stuck thinking about where to go next.
The feedback tool provides handy notes about your writing for when you're not ready to share your content with anyone just yet. The 'Show, Not Tell' will help you to transform your language into more engaging prose. Sudowrite provides you with everything you need to give your ideas the language they deserve.
The Details