The Best New AI Products
Get a recap of new AI tools every week: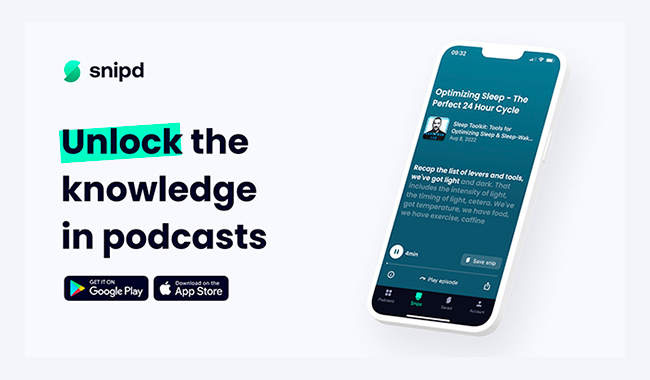 Snipd Podcast Summaries
Snipd will analyze podcasts and extract highlights for future listening. If you want to save a segment, all you have to do is tap your headphones and it will automatically save to your library complete with an AI generated transcript, summary and title. Highlights can be exported as videos and shared on all social media.
Snipd is compatible with Notion, Readwise, Obsidian and a variety of other tools. For podcasters, Snipd is the perfect tool to create automatic transcriptions of audio with 90% accuracy, split your audio content into chapters and collect data on which segment are saved most frequently so you know which content inspires your audience.
The Details