The Best New AI Products
Get a recap of new AI tools every week: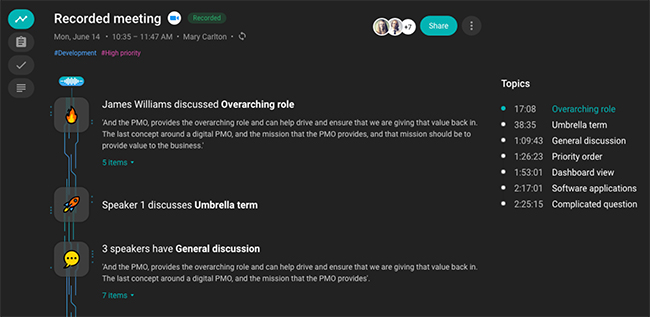 Sembly
Sembly AI is your smart meeting assistant, automatically generating smart meeting summaries with minutes. Compatible with Zoom, gMeet, MS Teams and Webex, take Sembly with you wherever you hold your meetings to ensure the key elements are captured for summary and review purposes
All you need to do is invite Sembly to your meeting via email, link or calendar sync and the smart AI will handle the rest, automatically recognizing your voice for transcription and notetaking purposes. Sembly will save you time, help keep coworkers up to date on missed meetings and synthesize the critical takeaways in a searchable and understandable text format.
The Details