The Best New AI Products
Get a recap of new AI tools every week: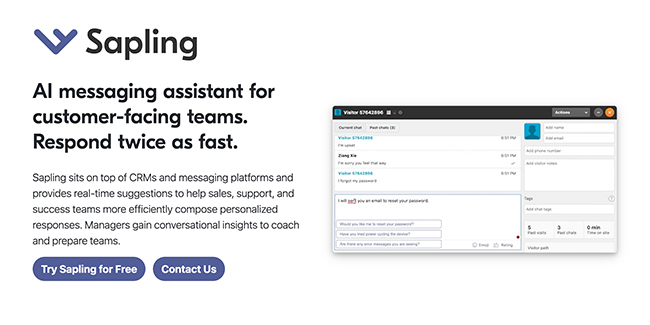 Sapling
For consumer-facing teams, Sapling is an AI messaging and CRM platform which helps you to boost sales and deliver customer support more efficiently. With real-time suggestions and insights you can compose personalized messages to the consumer quickly, cutting down on research time and making your brand stand out to the customer.
For your chat and helpdesk tickets, Sapling Suggest can retrieve responses from a preestablished response bank to make customer support quicker. This makes the consumer's experience more enjoyable while allowing you to spread your support out to a larger body of consumers. For messaging, Autocomplete Everywhere will provide you with helpful autofill suggestions across all messaging platforms, cutting down response time so you can get to more leads faster.
The Details