The Best New AI Products
Get a recap of new AI tools every week: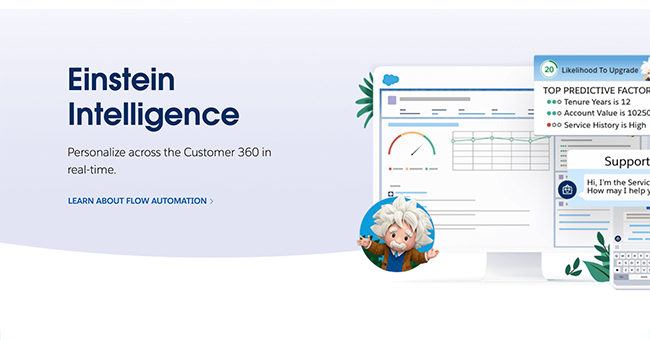 Salesforce Einstein
Einstein from SalesForce is a way for sales teams to use AI to elevate every aspect of the job, from engaging customers personally using gathered insights to boosting productivity. Einstein will provide you with intelligent case classifications, insights and recommendations for next best actions, making it easier for you to engage with clients on the best possible terms.
Conversational AI can answer common customer questions quickly, automating a large portion of the customer service workflow resulting in a better consumer experience and less work for your team. The internal HR bot will do the same for your team's internal engagement, in some cases handling up to 83% of employee engagements.
The Details