The Best New AI Products
Get a recap of new AI tools every week: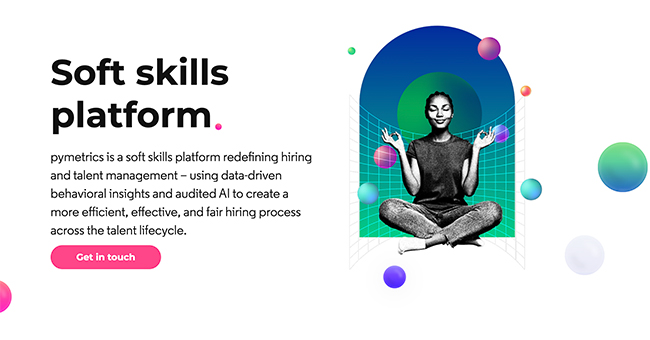 Pymetrics
Pymetrics hopes to create a more efficient and fair hiring process by using Artificial Intelligence to create data-driven insights. The soft skills platform is your all-in-one talent management tool for hiring and retention. Pymetrics users report 198% better tenure, 59% decrease in time-to-hire, 28% increase in sales and 62% increase in female representation.
Pymetrics believes that a company's workforce is its main asset and that prioritizing the way in which you hire and career plan with your employees will result in better business. Spot upskilling opportunities that would have otherwise been missed and avoid skill shortages before they occur with Pymetrics' intuitive system of tools that track valuable data across an employee's tenure.
The Details