The Best New AI Products
Get a recap of new AI tools every week: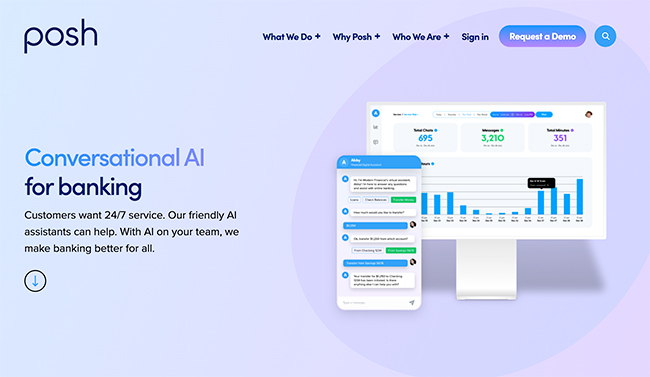 Posh
For banks looking to improve their customer's experience, Posh is the conversational AI used by institutions from Citadel Credit Union to US Alliance Financial. Improve the banking experience for customers, increasing short term returns and long term loyalty by implementing Posh's seamless AI to manage simple requests and guide customers to their desired destination. All of this can be done without sacrificing the personal touch of a real support associate.
The intricate and delicate requirements of the banking industry require a chatbot that is designed intentionally for that purpose. Other conversational AI aren't equipped to handle financial matters like Posh is and that's enough to make the difference for superior banking.
The Details