The Best New AI Products
Get a recap of new AI tools every week: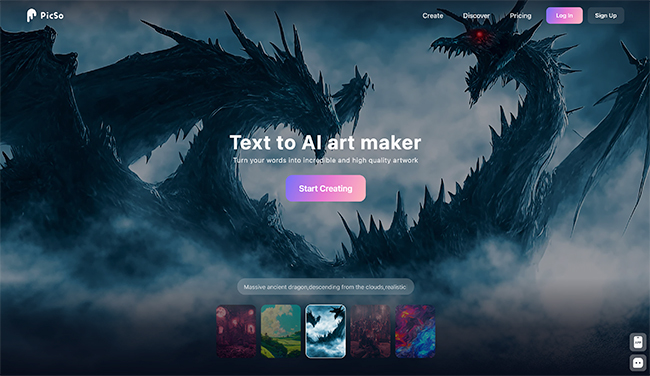 PicSo
Picso is an AI powered text to art software allowing you to turn your ideas into high quality artwork with simple text. From your pc to your mobile phone, Picso is available to aid your imagination in the creation of incredible landscapes, portraits and scenes that look like they're straight out of a movie.
Enter a short description of the image you'd like to see, for example you might say something as simple as "Gasmask, panda" and Picso will generate a completely unique image based on your input. For $9.99 a month or $39.99 for 12 months, you can start using Picso with up to 100 credits a month with priority queue, no watermark and a selection of pro styles.
The Details