The Best New AI Products
Get a recap of new AI tools every week: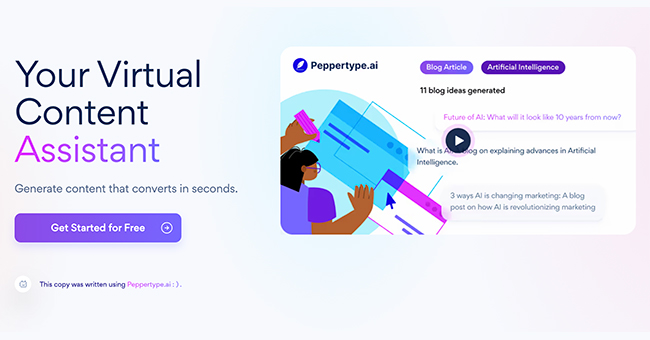 Peppertype
Write emails in 30 seconds, improve your hit-rate on Google, write an entire landing page in 30 minutes, repurpose old content to optimize for SEO and speed up your long-form content writing by up to 10x with Peppertype.ai. Over 250,000 people from companies like Spotify and Disney + are using Peppertype.ai for their content writing. Select from a large variety of templates depending on your writing needs, enter your topic and answer some of Peppertype's questions and in seconds you'll receive original, customized content pursuant to your request.
Peppertype can even be trained to adapt to your style, accelerating your workflow even further.
The Details