The Best New AI Products
Get a recap of new AI tools every week: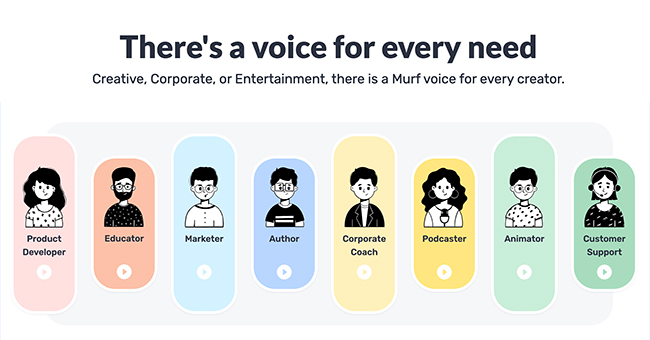 Murf.ai
Murf AI is a text to speech, voice generator which uses AI to turn real voices into studio-quality voiceovers quickly. With over 120 voices in 20+ languages, Murf AI has something for all of your voiceover needs. For authors, podcasters, presenters, video creators the AI technology is able to capture the proper tone of your text and allows you to make adjustments to the pitch and emphasis of delivery.
With the voice cloning feature, all Murf AI needs is one recording to produce unlimited voiceover content. You can customize the voice clone for emotions and inflection so that it suits your needs.
The Details