The Best New AI Products
Get a recap of new AI tools every week: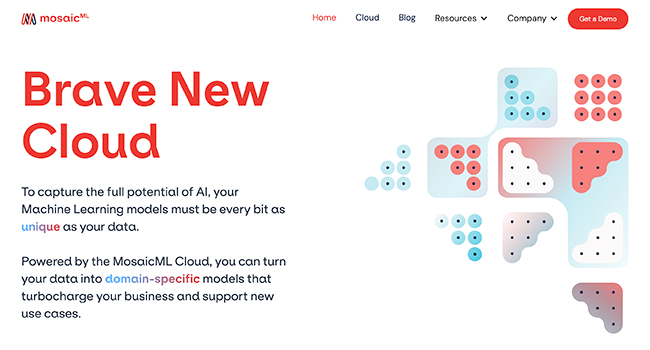 Mosaic
Use the MosaicML Cloud to turn your data into domain-specific models. For AI and Machine Learning model creators, MosaicML can be used to train models in minutes and increase accuracy by notable percentages. Whatever size your model is and however many GPUs, MosaicML is scalable to meet your workload demands, with support on all major cloud services and other ML tools.
This means you won't need to make any changes to your existing workflow in order to get the benefits of MosaicML. With independent audits for security and reliability, MosaicML ensures that it is up to speed with industry standards and best practices across all major industries.
The Details