The Best New AI Products
Get a recap of new AI tools every week: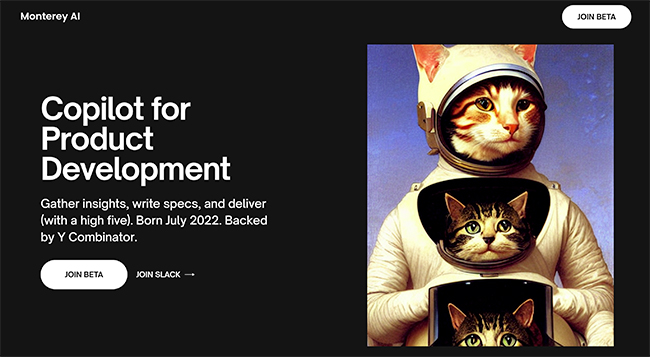 Monterey
Monterey AI is changing the way that companies manage products. More than just one product, Monterey is a suite of tools designed to make your product management intuitive and simple. Starting with user feedback infrastructure, Monterey helps the product team ingest and auto-tag messy user feedback from multiple channels and generate weekly insightful and actionable report.
It also offers a smart editor tool that the product team can use to transform feedback into documents and engineering tickets easily. While still in its Beta form, TechCrunch has already named Monterey AI as one of the standout AI platforms of Y Combinator's 2022 Summer Cohort.
The Details