The Best New AI Products
Get a recap of new AI tools every week: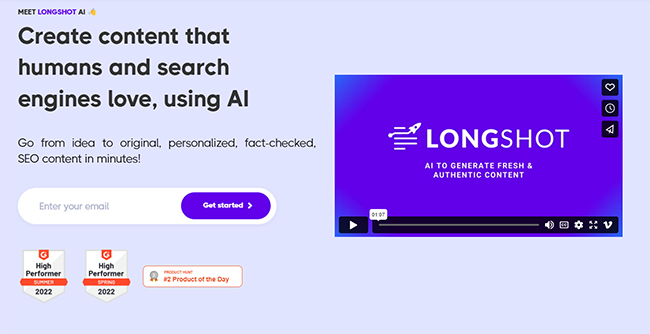 Longshot AI
LongShot is the perfect tool for blogs that want to increase visibility and search engine results. From research to SEO, the AI writing assistant will help you to get your work noticed. Enter your topic and the LongShot AI will recommend key words to include in your piece to boost your content.
The Semantic SEO score will show you how your content ranks among similar work, and advanced search for specific countries or languages will help you tailor to your audience. A built in fact-checker and plagiarism checker makes sure that your content stays authentic while boosting its chances of being seen.
The Details