The Best New AI Products
Get a recap of new AI tools every week: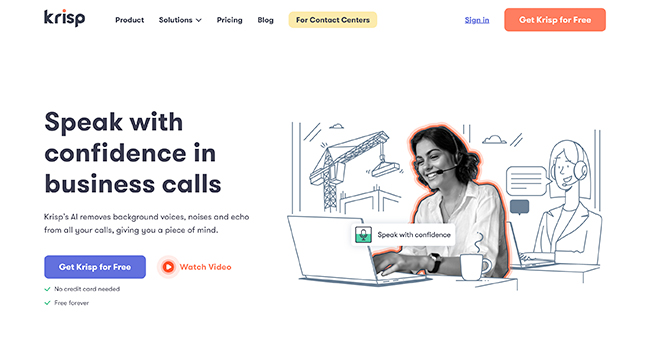 Krisp
Krisp is an AI software solution designed to remove background noise, echoes and other noise from meetings, isolating the human voice for the cleanest sounding audio. Krisp's intuitive noise and background voice cancellation helps to keep your calls free from distractions, meaning you can speak confidently in any environment.
The Talk Time feature will give you insight to the time you spend speaking during calls, helping you to keep conversations inclusive and spread time around to other coworkers. Krisp is able to do all of this while only capturing metadata, never the audio itself ensuring privacy in all of your meetings and conversations.
The Details