The Best New AI Products
Get a recap of new AI tools every week: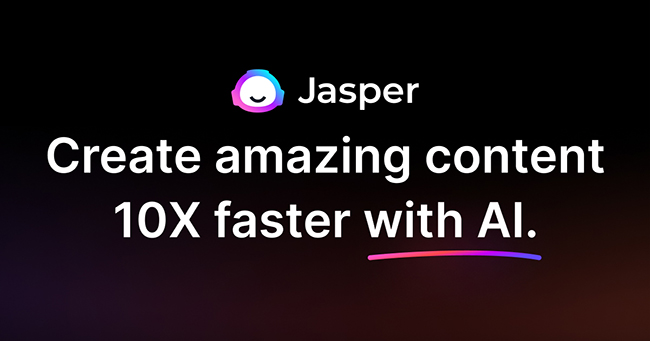 Jasper
Jasper is an AI powered content creator designed for blogs, social media, website copy and more. The software behind Jasper is trained to create original, creative content which will score highly in SEO results, giving your content a leg-up on the competition.
In over 25 languages, Jasper can help you boost conversions, scale up marketing content, finish your first draft and generate copy ideas. From blog posts to full-length novels, Jasper can generate original content that is plagiarism free. For entrepreneurs, marketers and agencies, Jasper is just the right tool to increase productivity and quality quickly and easily.
The Details