The Best New AI Products
Get a recap of new AI tools every week: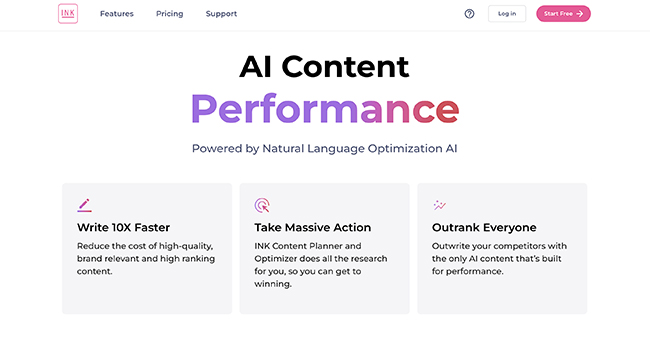 Ink for All
INK's natural language optimization AI makes it possible to boost productivity up to 10x, helping you write faster while your content outranks your competitors. Write unique content that is optimized for engagement and SEO performance then turn your text into art and images to go along with it all on the same platform. Find whatever template you need from INK's expansive library to cut down on time spent formatting. You can even give INK a list of keywords and receive a research-backed SEO plan in exchange, putting you on track and guiding you along the way.
The Details