The Best New AI Products
Get a recap of new AI tools every week: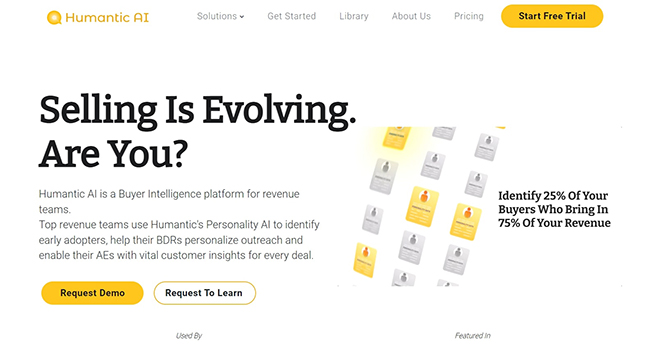 Humantic AI
Humantic AI understands that the core of a good sales strategy is understanding the buyer on a personal level. By using prospects' Linkedin profiles, Humantic can construct an accurate personality profile allowing you to tailor your communications to the target audience and close more deals. Humantic prides itself on being the one Sales AI tool that puts the buyer in focus.
Through APIs, Humantic can be integrated into CRMs like Salesforce or engagement solutions like Outreach to expand the possibilities of Humantic's capability. Chrome extensions for LinkedIn and email mean that you can have Humantic with you for every customer interaction, producing valuable personality insights without you needing to do anything.
The Details