The Best New AI Products
Get a recap of new AI tools every week: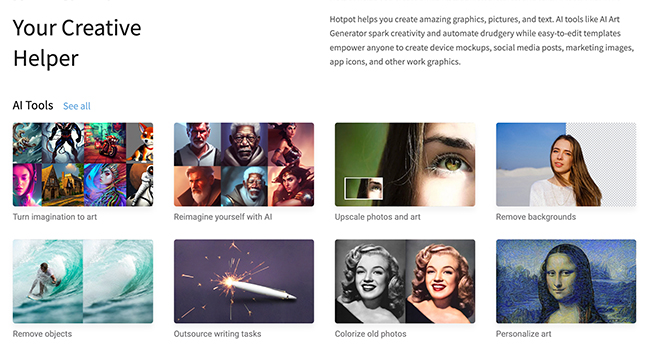 Hotpot.ai
Hotpot is an AI tool which helps you to create graphics and pictures of professional quality. With Hotpot you can remove backgrounds and objects, restore and colorize old pictures, upscale photos, enhance faces, transform photos into any artistic style you choose and more.
Hotpot wants to help its user ignite their creativity by taking care of the nitty-gritty aspects that get in the way. Users without any experience in photo-editing can jump right into Hotpot and create social media posts, marketing images, app icons or whatever your graphic needs are. The text-to-image AI lets you create paintings, drawings and images just by description, helping you to give life to your creative vision.
The Details