The Best New AI Products
Get a recap of new AI tools every week: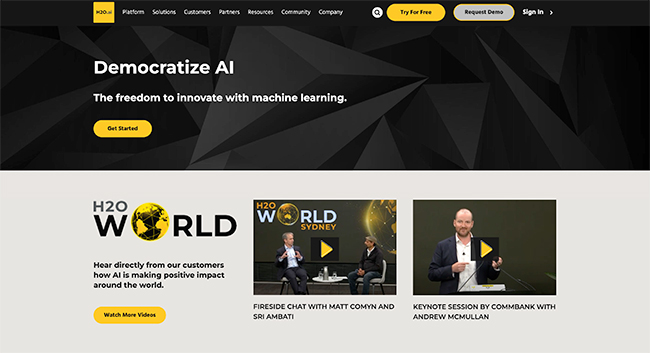 H20: Open Source AI Platform
The H20 AI cloud stands at the forefront of machine learning innovation and AI solutions development. With the mission of driving AI transformation, H20 has developed a community of customers, partners and creators who share use-cases, real world examples and best practices for the positive development of machine learning capabilities.
H20's automated machine learning is removing the barriers to AI creation by making it possible for anyone to develop AI programs through their guided approach, no coding skill required. AutoML reduces the complexity of data extraction and prediction, increasing accessibility and productivity for those trying to implement AI solutions more efficiently.
The Details