The Best New AI Products
Get a recap of new AI tools every week: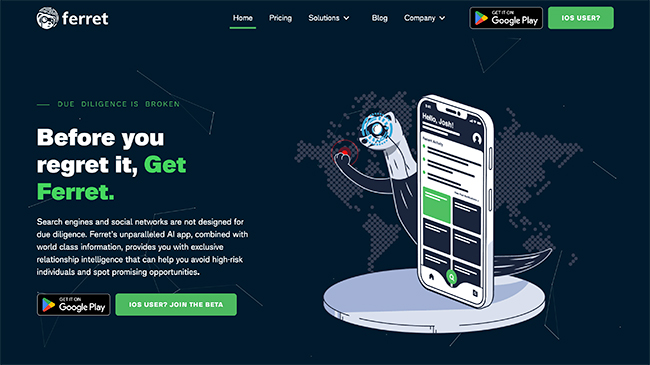 Ferret.ai
Ferret provides you with relationship intelligence about individuals using advanced AI technology combined with world class information access. Analyze your personal and professional networks to spot high-risk individuals to guarantee your security and reputation.
Search through news archives, legal records, corporate ownership histories and white collar crime databases to avoid becoming the next victim of a disreputable or malicious person. Instantly curate news stories based on people in your network to make sure you're up to date with all important information. Risks and opportunities are spotted well beforehand with Ferret's intelligent AI networks, delivering to you valuable insights in real time.
The Details