The Best New AI Products
Get a recap of new AI tools every week: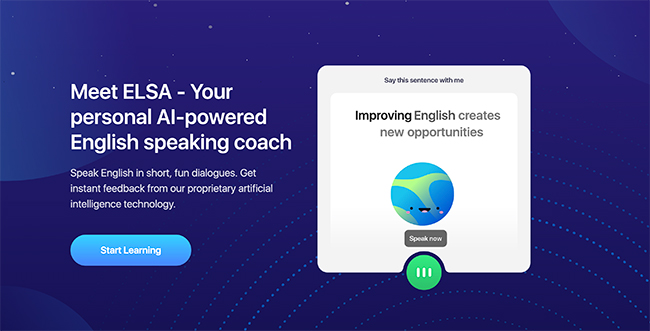 ELSA Speak
ELSA is an AI-powered English speaking coach. ELSA makes learning English fun and engaging, providing small activities that are easy to get into and show quick results. After a quick skills assessment, ELSA will create a report of your strengths and weaknesses and introduce content based on the results. AI technology provides you with instant feedback on your pronunciation so you can feel confident when you speak. Using a wide variety of topics from business to school will prepare you for any situation in which you'll need to use your English skills. By using voice data from various English speakers with different accents, ELSA can recognize the speech patterns of non-native speakers and help them to refine their skills.
The Details