The Best New AI Products
Get a recap of new AI tools every week: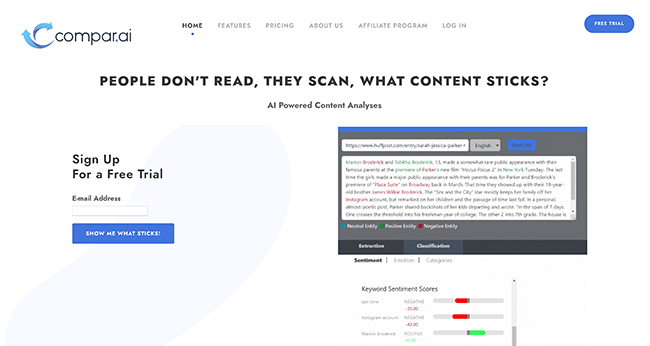 Compar.ai
With Compar.ai, you can use AI to analyze your content to highlight which elements stand out to readers. Most people don't read full articles, they simply scan in order to find information that stands out or catches their eye. If you're producing content at large scale, Compar.ai will help you to refine it so that it holds people's attention.
With keyword analyses, Compar.ai's engine can find the keywords in your content. A sentiment analysis will determine the context and the emotion analysis will tell you the emotional impact of your piece. Once you have an understanding of these factors, you can tailor your content to play on the strengths of your work so that it sticks in readers' brains.
The Details