The Best New AI Products
Get a recap of new AI tools every week: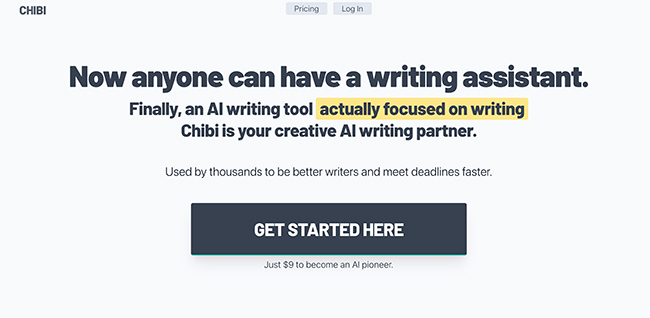 Chibi AI
Chibi is an AI writing tool focused on creative writing. Chibi's accessible user interface makes it easy for new users to jump right into creating quality content. You have control over Chibi's writing style so you can be certain that the content always meets your writing needs. Customize and save templates quickly then assign them to a button you can simply click while writing to apply it to the document. Chibi's array of intuitive tools are designed to take the grunt work out of writing and make it something you're actually excited to do. Thousands of people are already using Chibi to meet deadlines faster and improve the quality of their writing all at once.
The Details