The Best New AI Products
Get a recap of new AI tools every week: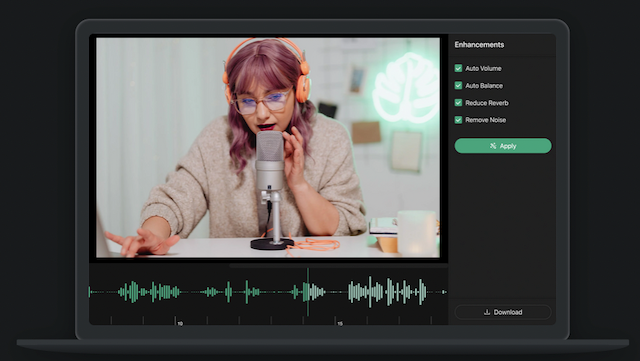 Audo Studio
Audo Studio is an AI-powered audio processing tool that can make any microphone and room environment sound great. It automatically removes background noise, reduces echoes, and adjusts volume levels with a single click. It's fast, easy, and can clean your audio in seconds.
With over 25,000 users and 300,000+ audio hours cleaned, Audo Studio is 10x faster than Adobe or Audacity for cleaning your audio. Creators are using Audo Studio to clean their audio for their podcasts, videos, and YouTube channels, as good sound quality is crucial for a better viewer experience.
The Details