The Best New AI Products
Get a recap of new AI tools every week: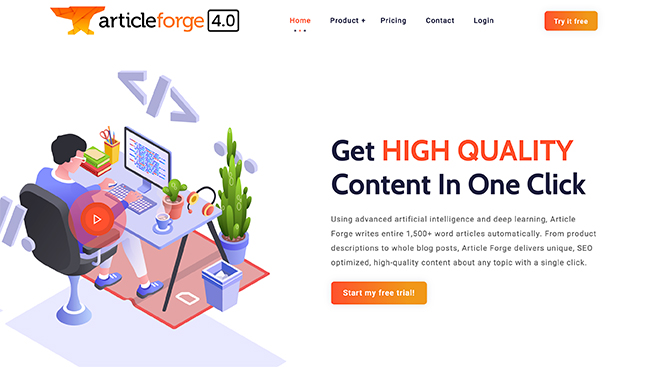 Article Forge
Article Forge uses advanced AI systems to create original long-form articles which are optimized for SEO performance. Simply enter your keywords, choose your desired language and length and in just a minute Article Forge can return to you a high-quality article up to 1,500 words in length.
Article Forge's AI uses the same kind of deep learning models that Google uses to evaluate content in its creation process ensuring a match in the relevance and quality that Google puts at the top of its results. From research, to writing, to link building, Article Forge is your all-in-one tool for crafting long-form content that performs consistently well in the competitive landscape.
The Details