The Best New AI Products
Get a recap of new AI tools every week: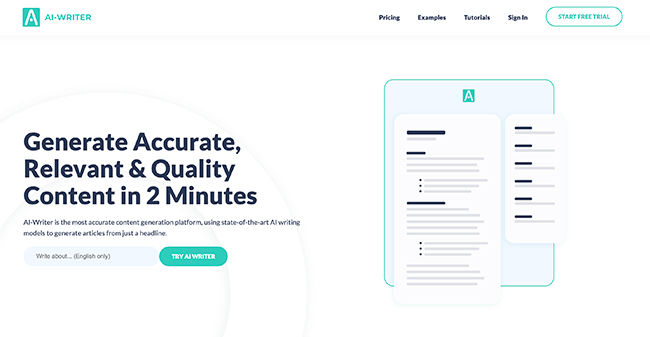 AIWriter
With just a headline, AI-Writer can generate relevant, quality content in minutes, allowing you to increase profits and efficiency without sacrificing quality. AI-Writer will deliver you full-length articles with citations so you can be certain your information is valid. AI networking guarantees unique and relevant content so that you're always contributing something fresh to the conversation. With direct publishing to WordPress, AI-Writer is easy to integrate into tools you're already familiar with. Save time on research, writing and SEO optimization all in one tool, elevating your content creation in every aspect while saving you money in the long run.
The Details