The Best New AI Products
Get a recap of new AI tools every week: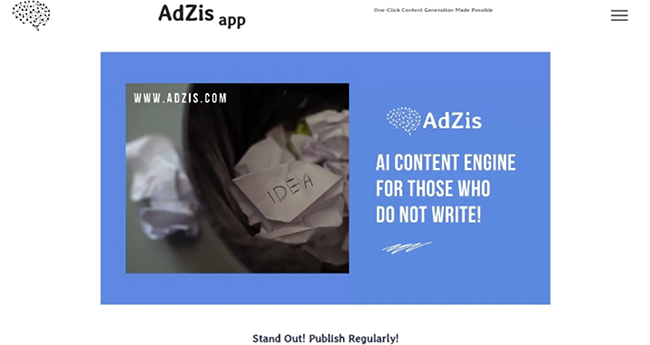 AdZis
For those who do not write, but need to, AdZis is the perfect AI writing tool to help you get started. With just the click of a button, AdZis will generate unique product content, saving you time and money while increasing productivity and scale.
Whatever marketing channel you need content for, AdZis can help, whether it's for website SEO, Youtube and social media content, blog posts or listicles. AdZis distinguishes itself from other AI writing tools by putting Natural Language Generation at the foundation of its process. It doesn't just replace words in a template or rephrase provided text, AdZis is real-deal language generation using Artificial Intelligence.
The Details