The Best New AI Products
Get a recap of new AI tools every week: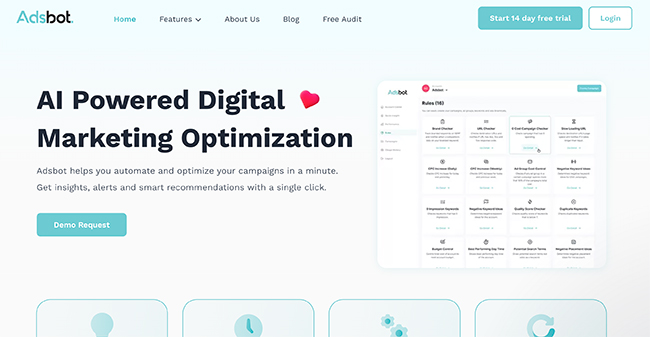 AdsBot
Adsbot is an AI powered marketing platform which can help you automate your marketing campaigns while optimizing them for performance resulting in decreased costs, increased revenue and more time to spend managing big picture work. Adsbot's customizable algorithms let you set the rules for your marketing assistant so that the focus is always on what matters most to your business. Set the AI to give you alerts and optimization recommendations when certain conditions have been met. Adsbot can integrate with Google Ads and other Google software meaning you can connect without any coding skills.
The Details